Boone Special Collections and Archives: About Us
Our mission is to collect, organize, preserve, and make available materials with enduring historic value that are used by students, faculty, staff, scholars, and the public for purposes of research, teaching, administrative activities, and enjoyment of cultural heritage.
The department's holdings consist of rare book collections, the University Archives, the Malibu Historical Collection, the Churches of Christ Heritage Center, film and television archives, and other book and archival collections.
Materials in these collections are available for use by any interested users. Please see the navigation menu on the left side of the page for more information about our collections and how they can be used.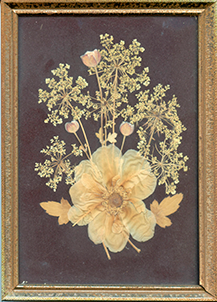 Pressed flowers: Flowers collected and pressed by George Pepperdine