Services and Access
Services and Access to for faculty and students
Services and Access
Printing
In order to print, you will need to log in to your WaveNet Account and add a minimum of $5 to your printing funds.
Faculty Instruction & Personal Research
---
Library Instruction
Pepperdine Librarians provide in-class instruction, workshops and individual consultations in information-seeking skills and in the use of library resources.
Instruction goals may include the ability to:
articulate and focus information needs
develop information gathering strategies which save the researcher time
search electronic and print databases
use Internet resources to research a topic
evaluate sources of information
apply information ethics (citing sources and fair use policy)
Schedule Instruction
Your subject liaison will work with you and your class to develop research skills specific to your discipline. Please schedule your class at least one week in advance. If you have general questions about library instruction, please contact Sally Bryant at x4262.
InfoGuides
Our librarians have created over 200 InfoGuides specific to courses and collections available to the Pepperdine community. These guides help users navigate our collections and identify the most useful resources and tools for their research. InfoGuides can be viewed online by anyone, but to access the databases within the guides, users will need to log in through WaveNet.
---
Reciprocal Borrowing Privileges for Faculty
Academic Research Libraries in OCLC
Pepperdine Libraries are part of OCLC's Academic Research Libraries group.
Pepperdine faculty may borrow materials from these member libraries. If you wish to visit one of these libraries and check out books, please email Melinda.Raine@pepperdine.edu or call (310) 506-4279.
SCELC - Statewide California Electronic Library Consorti
um
This consortium provides reciprocal borrowing privileges for member faculty.
Loyola Marymount University, University of Southern California, Occidental College, Claremont Colleges, Biola University, and California Lutheran University are just a few of the libraries participating in the SCELC Reciprocal Faculty Borrowing Program.
Please contact Melinda Raine at x4279 or email her at Melinda.Raine@pepperdine.edu to secure a SCELC Reciprocal Borrowing Authorization form.
UCLA
Pepperdine faculty may obtain free library cards for use at UCLA Libraries by taking a valid driver's license (with photo) and a Pepperdine ID card to the circulation desk at one of the following UCLA Libraries: Arts, Louise M. Darling Biomedical, College, Hugh and Hazel Darling Law, Eugene and Maxine Rosenfeld Management, Music, Charles E. Young Research, and Science and Engineering (all locations) libraries. You will be issued a library card that allows you to check out books. Card issuance hours may vary.
---
Procedures for Library Acquisitions Requests
Ordering books and other library materials
To order a single item:
Go to WorldCat Local at http://www.pepperdine.on.worldcat.org/
Search for the desired title.
Go to the detailed record by clicking on the title.
Click on the "Email" button and enter your library liaison's email address.
To prepare an order list:
Go to WorldCat Local at http://www.pepperdine.on.worldcat.org/
Sign in to your account or create a new account.
Search for the desired titles.
Click the "Add to list" button and create a public order list.
Click on the list name to view it.
Click the "Share" button and enter your library liaison's email address.
Didn't find your title in WorldCat Local?
You can also send author, title, edition/date, and ISBN information in an email to your library liaison.
You can also view our collection development policy.
---
Distance Learners
Library Services for Distance Learners and Faculty
A distance learner is defined as a currently registered student either enrolled in one of the programs identified as distance programs or lacking reasonably convenient access to a Pepperdine campus. A student who attends weekly class sessions at a Pepperdine campus is not considered a distance learner.
Please request all items from Pepperdine Libraries using ILLiad.
When registering for ILLiad interlibrary loan, be sure to choose Distance Ed Grad under the heading of Status and choose Distance Education under the heading Pickup Location and enter your delivery address in the Contact Address section of the Registration form. Pepperdine materials will be checked out to students for the seven weeks allowable under standard Pepperdine Policy plus an additional two weeks to account for shipping in both directions. Items borrowed from other lending libraries are loaned at their discretion and the due dates on these materials reflect their individual policies. Renewals after this time are discouraged, but in case of emergency it is possible to contact support. Due to the nature of the costs involved we are not shipping audio-visual materials at this time. Items are shipped via UPS and should be returned to the library using the supplied return postage.
Locating Books Near You
Although the Pepperdine library staff will be happy to provide materials via mail, Distance learners may find that access to books is most conveniently available at a library near their work or home. To find the nearest location of a book title, access the WorldCat website (not the library database) at http://worldcat.org/advancedsearch Search for the book you need in this worldwide database, then type in your zip code to determine if a nearby library has the item. Please be aware that some libraries may require a fee for services to non-affiliated borrowers.
Please contact us with questions or comments:
Maria Brahme
Liaison Librarian for GSEP and Distance Learner Services
(310) 568-5686 or (310) 568-5670
Pepperdine University Library, West Los Angeles Campus
6100 Center Drive
Los Angeles, CA 90045
Genesis Lab
Bring your ideas to life
Genesis Lab is a digital makerspace for Pepperdine students, faculty, and staff. 3D printers and Virtual Reality gear are available to the Pepperdine community, inviting creative minds to utilize the tools in this innovative space.
Regular hours of operation: 10am-4pm Monday through Friday (* but Wednesday 12-4pm) (Please note: when the library is closed, Genesis Lab is also closed).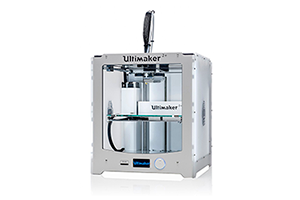 Our 3D printers are Ultimakers. Email us to make an appointment or arrange training on 3D printing.
---
We have both HTC Vive and Oculus Rift goggles. Email us to make an appointment or arrange training.
---
Have questions about Genesis Lab? Please contact genesis.lab@pepperdine.edu. 
Digital Learning Lab
Faculty 
The Digital Learning Lab (Sky Lounge) is an optimal instruction space, designed to support active learning. The media-enhanced tables with color-coded chairs facilitate group work and allow instructors to move easily about the room providing assistance.
During presentations, instructors can project their laptop content to every display screen in the room or share a student's screen with the class.
Contact your subject liaison librarian to schedule an information literacy session for your class. 
Students
The Sky Lounge (Digital Learning Lab) is a great place to collaborate on group projects. 
Two walls have large glass dry erase boards, ideal for scribbling review notes, solving equations, and more. 
By plugging your laptop into one of the 'pucks' on the table, you can project your content onto the large screen for everyone in the group to view easily; furthermore, if others in your group connect to the 'pucks,' he or she can display their screen by activating the 'puck.'
Groups can also book the computer tables through our online room reservation system. 
Placing Materials on Reserve