Boone Special Collections and Archives: Classroom Instruction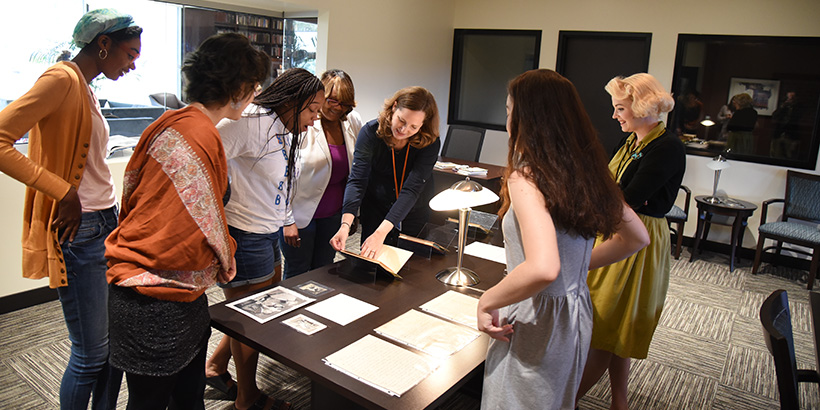 We invite faculty to bring their classes to the Special Collections for a hands-on instruction session. All sessions can include examples of books and materials from the 15th to the 21st centuries as well as a hands-on activity that provides students with the opportunity to engage with the materials. The session can be customized according to course needs and can vary in length. Past sessions have included:
General introduction to research in Special Collections
Review of materials related to a particular era or topic that is represented in the collections, such as Shakespearean England, literature in Italian, etc.
Introduction to primary source research with original materials
Information about the preservation and stewardship of rare and unique historic materials
Overview of careers in librarianship and archival work
Classes from English, French, Italian, religion, communications, history, and Middle Eastern studies have visited Special Collections. We look forward to expanding our instruction program even further!