You Can Make a Difference
Pepperdine Libraries are at the heart of the student experience—providing access and guidance to the knowledge and resources they need as they conduct research, collaborate on projects, and creatively express themselves. Our librarians are expert knowledge navigators and connect students to the many streams of information available through the twenty-first century library.
Community Support
Your tax-deductible gift helps us support our learning community in a number of ways:
Grow our collection and supply students with the best access to resources—including costly electronic resources
Provide information literacy training and access to reference librarians
Offer the latest technology—3D printing, virtual reality, and more
Share the experience of discovering treasure in rare books and archives through on-site teaching sessions and digitization to share materials online
Support a rich and thriving program of lectures, concerts, and other events that support student learning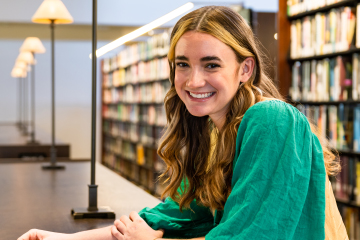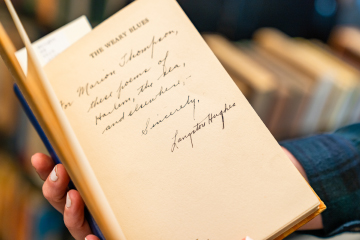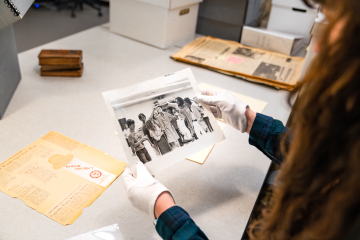 Friends of the Library
Friends of the Library are an enthusiastic group deeply committed to providing our students with the best academic resources. Support from the Friends of the Library connects our students to costly electronic resources, information literacy training, primary source material in our Special Collections, hands-on training in our makerspace, and more—all with the guidance of our team of world-class librarians.
Your donation helps us continue to innovate and excel in enhancing the academic experience of Pepperdine's students.


In gratitude for their generosity, Friends of the Library enjoy a variety of benefits.
Member Benefits:
Friends
($100)
Patron
($300)
Bibliophile
($500)
Associate
($1,000)
Friends of the Library ID card, giving borrowing privileges for up to five items for 3 weeks (two renews)

*

*

*

*

Personalized library assistance

*

*

*

*

Free subscription to Pepperdine Magazine

*

*

*

*

Reserved parking in the main lot for library events (when available, email libraries@pepperdine.edu to arrange)

*

*

*

Opportunity to adopt a book in special collections (email libraries@pepperdine.edu to arrange)

*

*

Preferred seating at library lectures & events (when available, RSVP required)

*

*

Invitation to private events with the Dean of Libraries

*

Assistance with organizing your personal archives via a 30-minute advisory phone call (email libraries@pepperdine.edu to arrange)

*

Invitation to the annual Pepperdine Associates gala

*

Exclusive communications from the University president

*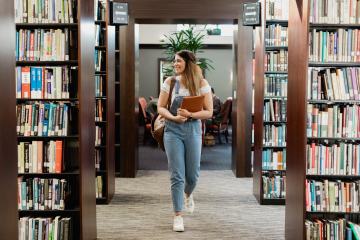 Other Ways to Give
We are always looking for new material to support student and faculty research, especially rare books and archival collections.
If you are interested in donating rare books and archival materials, or books to our general collection, please email us at libraries@pepperdine.edu.