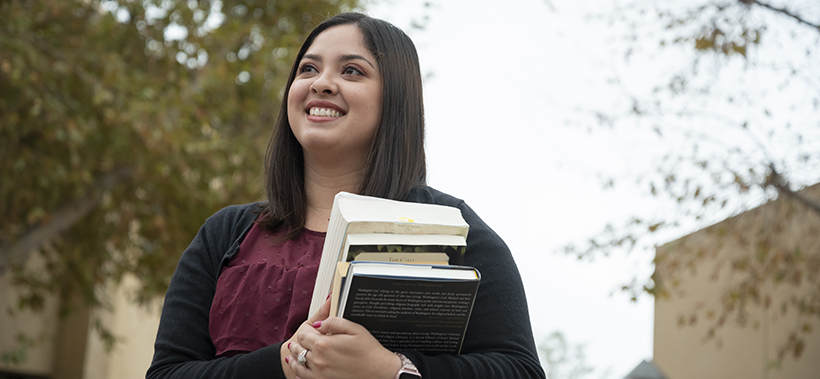 Borrowing
During COVID, faculty members may request physical books through our Expedited Book Delivery service and students may request loans via our Book Delivery for Students service.
Interlibrary Loan
For safety reasons, it is not possible to obtain print materials from other institutions at this time. Patrons are still encouraged to make interlibrary loan requests, and we will do our best to locate an electronic version.
Returning Materials
When it is safe to return to campus, you may place your returns in the book drop by the second floor entrance or in the book drop at the circulation desk on the first floor. At any of the graduate campus libraries, please proceed to the circulation desk to return your materials. During COVID-19, books will be quarantined for several days before they are reshelved.
Reciprocal Borrowing Privileges for Faculty
Faculty members have numerous resources for borrowing materials from other organization. Review our Reciprocal Borrowing Privileges for Faculty page to learn more.
Distance Learners
A distance learner is defined as a currently registered student either enrolled in one of the programs identified as distance programs or lacking reasonably convenient access to a Pepperdine campus. A student who attends weekly class sessions at a Pepperdine campus is not considered a distance learner, nor are those who are temporarily online due to COVID-19. Read about our services for distance learners.