Teaching with Pepperdine Libraries
Pepperdine Libraries is firmly committed to serving the needs of our community, offering both in-person and online services and resources. Our expert librarians are available around the clock to assist faculty with your information seeking and knowledge navigation needs.
---
Ask A Librarian and Chat Services
Looking for immediate help from our staff? Find answers to commonly asked questions and ask your own. Library staff members are also available via chat. For both services, we are offering extended hours of operation, which are list on our live chat page.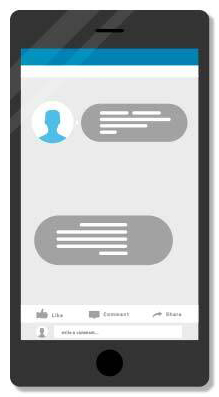 ---
Connect with a Librarian
Want your class to utilize library resources this semester? Let our expert staff help you get the most out of the library for your courses. We can help you find digital materials, create course guides, and provide in-person and online library instruction.
Our liaisons can partner with you to:
Make syllabus substitutions. Find alternative readings that allow for simultaneous access for the entire class
Discover new materials. Librarians can help you navigate all the latest resources available online.
Tailor library instruction for your students. Invite a librarian to visit your class and help get your students on the right track, with a session customized to the needs of your course.
Our librarians can also help you:
Use digital tools. Contact Allen Wessels to learn about new online tools or the Genesis Lab for VR questions.
Arrange a special collections visit. Email Anastasia Armendariz to arrange a visit with your class for a session on using primary resources.
Embed a subject librarian in your Courses site. Contact your liaison to get them set up as your Courses librarian.
---
Working with Digital Course Materials
We offer services and tools designed to make it easier for you and your students to access the materials and resources they need, from anywhere in the world.
We can help you locate existing digital materials or help you digitize print materials with our new scan on demand service. We also encourage you to watch our recent webinars on ebooks and electronic reserves.
Seaver College faculty members, use this form to request course reserves for existing digital materials.
Graduate programs faculty members, use this form to request course reserves for existing digital materials.
Search and discover more than 40,000 publicly available, digitized items from Pepperdine Libraries.


Our institutional repository for Pepperdine research and scholarly output hosted by the publishing platform Digital Commons


---
Special Collections
Special Collections and University Archives consist of rare books, archives, and other historic documents that support research in multiple disciplines. Special Collections is also home to the extraordinary Saint John's Bible, the Malibu Collection, and the Churches of Christ Heritage Collection. You can search objects in Special Collections and University Archives with this browse tool. This video offers a brief introduction to how Special Collections can help you with your teaching needs.
---
Learning and Research Guides
Pepperdine librarians have compiled over 500 informational guides to assist you with your online classes. By including guide links in Courses, you can help students navigate the Libraries and they can learn about resources for a specific subject. Additional course-specific guides can be created to support classroom teaching; contact your subject liaison librarian to learn more.
---
University Teaching Resources
Partner sites from across the University have information to help you teach your class — learn about using Courses, Zoom, and other resources.