Pepperdine Libraries Adds First Edition of "Les Misérables" and Other Important Rare Books to its Special Collections
FOR IMMEDIATE RELEASE
MALIBU, California – Pepperdine Libraries is pleased to announce it has added several important items to its growing teaching and research collection of rare books and materials available to faculty, students, and scholars. Among the new acquisitions are an influential nineteenth century design manual, a sixteenth century book on Protestant history, a first edition printing of Victor Hugo's epic historical novel Les Misérables, and historical documents from nineteenth century California.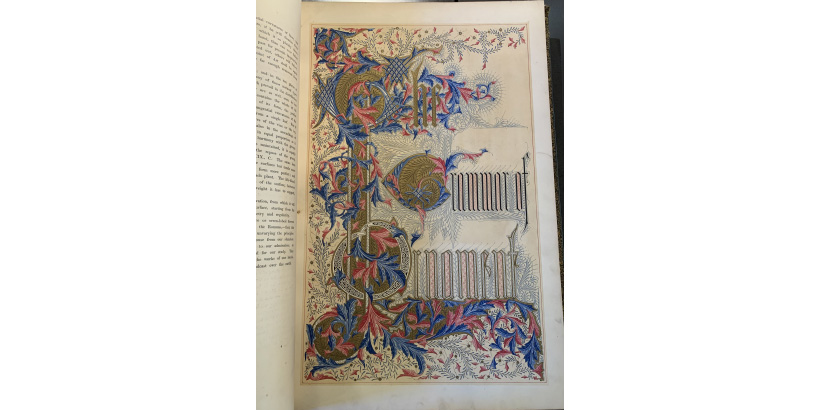 The Grammar of Ornament by Owen Jones, a first edition published in 1856, is considered one of the most influential design manuals of the 19th century. Jones created it to introduce design students to worldly motifs. He believed that studying historical design from all corners of the globe would create a stronger foundation of knowledge for students' design work. The volume contains 112 prints created with chromolithography, a chemical process invented in the nineteenth century that enabled bookmakers to print color illustrations easily. The Libraries' newly-acquired volume is a superb example of the endless possibilities that chromolithography presented, capturing myriad colors in the designs within.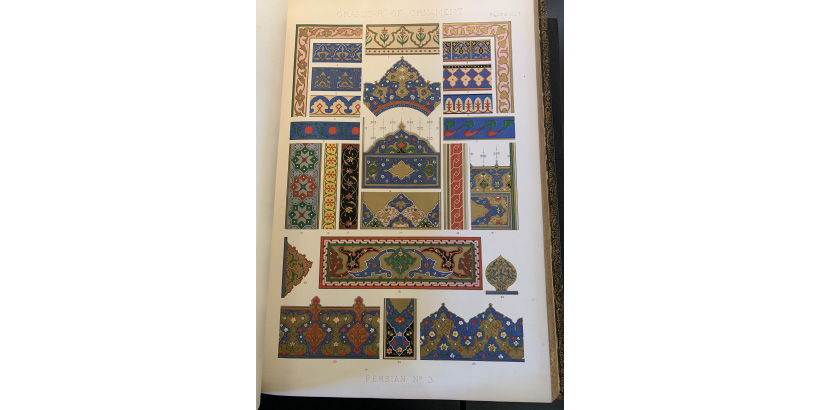 One of this year's most important acquisitions is a 1641 printing of John Foxe's Actes and Monuments of these Latter and Perillous Days, Touching Matters of the Church, first printed in 1563. Popularly known as Foxe's Book of Martyrs, this three-volume set is considered by scholars to be one of the most significant histories of the Protestant Church.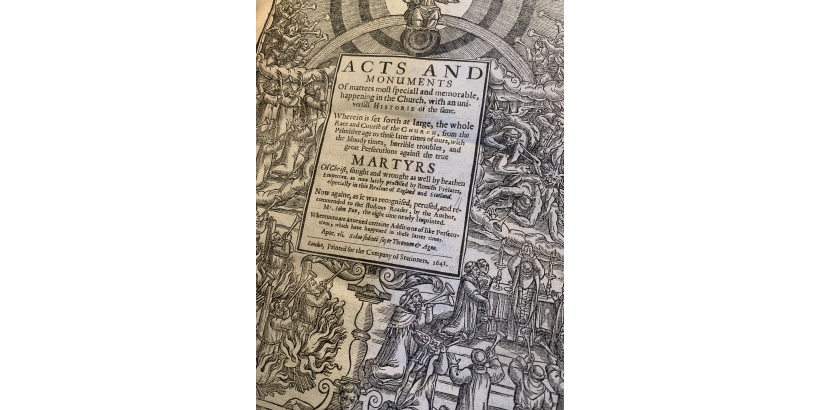 Dr. Jennifer Smith, associate professor of English at Seaver College, is particularly excited about this acquisition. "The Book of Martyrs is a treasure trove of information about Early Modern England and especially pre-Reformation and Reformation Protestantism. For several centuries, it was hugely influential in shaping English attitudes towards the Catholic church," she said. Smith expects to use the book when she teaches about printing history and when she teaches about the relationship between literature and history.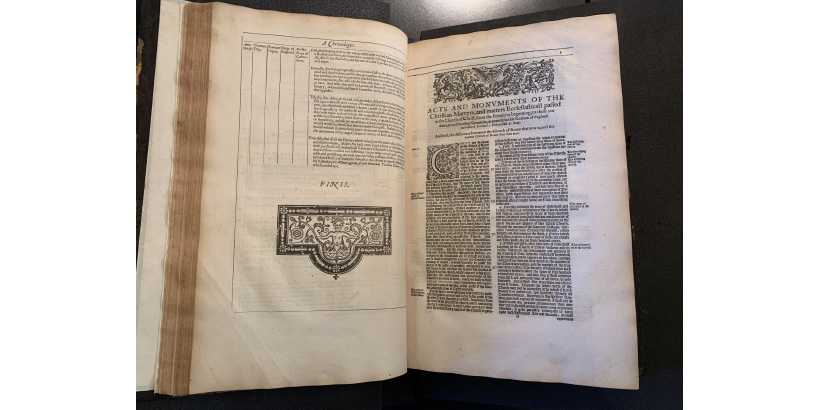 Victor Hugo's Les Misérables was first published in Paris in 1862 by Pagnerre in ten volumes, and the Libraries' acquisition is one of these rare first edition printings. Its addition complements the Libraries' substantial Doris Kenyon Mlynarski collection of rare books on nineteenth century France.
Dr. Kelle Marshall, associate professor of French and French Studies program coordinator at Seaver College, expressed her delight with the acquisition. "Though published over one hundred fifty years ago, Les Misérables addresses themes that resonate with contemporary audiences, including human trafficking, social instability, and – most importantly for Pepperdine's mission – justice, grace, and forgiveness," she said. Marshall also stated that she plans on introducing a literature course where students will explore these and other themes.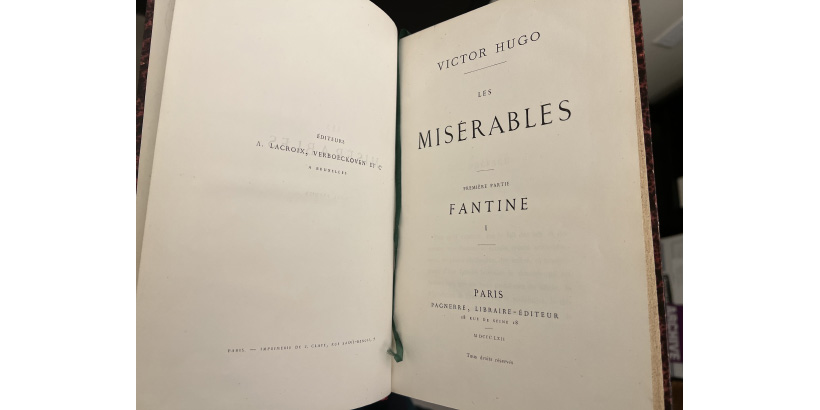 Lastly, the newly-acquired California historical materials include a first edition of "Put's Golden Songster," a series of song booklets printed between 1858 and 1870 containing songs about mining and life in early California. Other items added to the collections include nineteenth century ephemera from the vigilante group Committee of Vigilance of San Francisco and the labor organization Workingmen's Party of California.
Kelsey Knox, Pepperdine's archivist for special collections and university archives, expressed her excitement about the new acquisitions. "We continue to develop our teaching and research collections to align with faculty interests. In the coming weeks and months, I can't wait to share these new materials with our faculty colleagues and with students during special collections instruction sessions," she said.
Researchers who wish to set up an appointment for an in-person consultation and faculty members interested in incorporating special collections into their teaching should email Knox at kelsey.knox@pepperdine.edu.


About Pepperdine Libraries
Inspired by the University's mission, Pepperdine Libraries serve our learning community by facilitating exploration, discovery, and creativity through personalized service at our campus locations in Southern California and abroad and through rich computer-based resources. Pepperdine students, faculty, and staff have access to more than 1.5 million items via our catalog and 3.1 billion items via interlibrary loan. Our community also has access to more than 120 electronic databases featuring 51,000 journals, more than 530,000 ebooks, and thousands of papers in Digital Commons, our institutional repository for Pepperdine scholarship. Anyone from anywhere in the world doing primary source research can search more than 42,000 items -- including photographs, documents, films, and recordings -- in our Digital Collections. Boone Special Collections and University Archives, located in our flagship Payson Library, provides access to historical primary source artifacts. Payson is also home to the Genesis Lab makerspace, an exhibit gallery, and a multipurpose presentation room displaying a collection of historic surfboards. To stay updated, sign up for email newsletters and follow Pepperdine Libraries on ​Instagram, Twitter, and Facebook.