Celebrating 60 Years in Heidelberg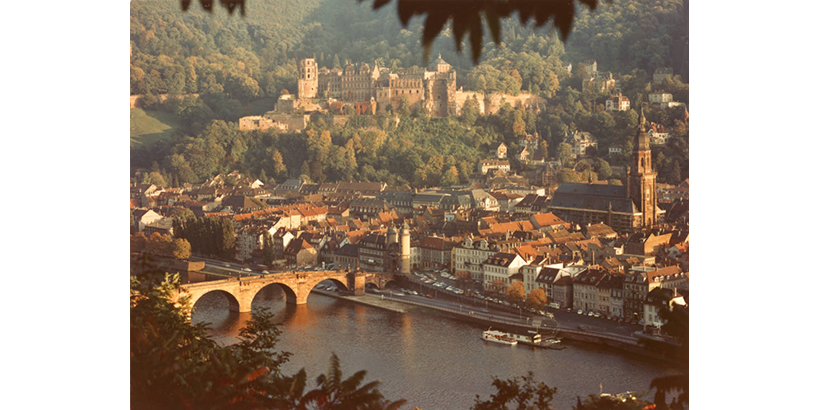 This year marks the 60th anniversary of Pepperdine's first year-long international program at Heidelberg, Germany. Under the leadership of George Pepperdine College president M. Norvel Young, who according to historian W. David Baird believed that an international program would "broaden students' educational experience and enhance the college's prestige," the board of trustees voted in October 1962 to move forward with a full-year academic program. Heidelberg was selected for several factors, including having a centuries-old, world-renowned university, an established Church of Christ congregation already serving both the local population and U.S. military families, and a partnership with the cultural center Amerika Haus, whose faculty could teach Pepperdine students in English.1 The program's first cohort of students arrived in fall 1963.
Pepperdine Libraries is proud to be alumni's go-to resource to see all things related to Heidelberg campus history. There are several resources available within our University Archives digital collections, offering a selection of digitized and born-digital archival content that show the development of the University, major events, and student life – including within our international programs. These materials include photographs, student publications, student newspapers, yearbooks, and more.


Learn About Heidelberg Campus History in Publications
Alumni can view mentions of Heidelberg in archived issues of student newspapers The Graphic and Inner View and other Pepperdine publications including PepTalk, Pepperdine Voice, and Pepperdine People. Looking through past issues of The Graphic, the February 15, 1963 edition contained the first announcement that Heidelberg was selected as an international campus: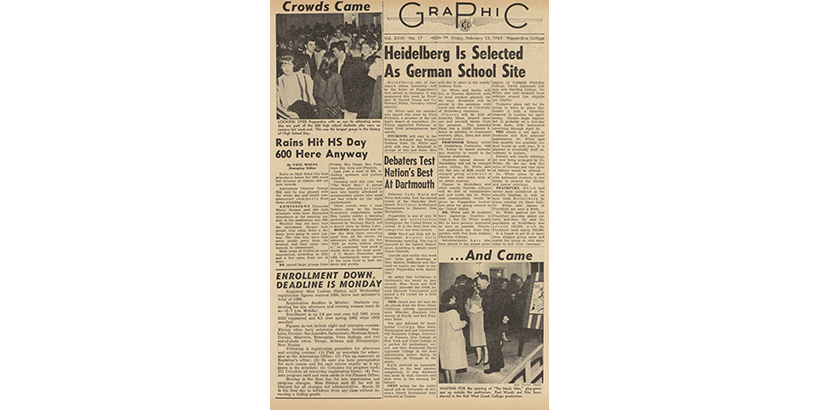 Search the Pepperdine University Archives Photograph Collection
For historic photographs, alumni are encouraged to check out our Pepperdine University Archives Photograph Collection. Entering the search term "Heidelberg" yields several historic photographs, including this one of the 36 students who were the first to participate in Pepperdine's "Year-in-Europe":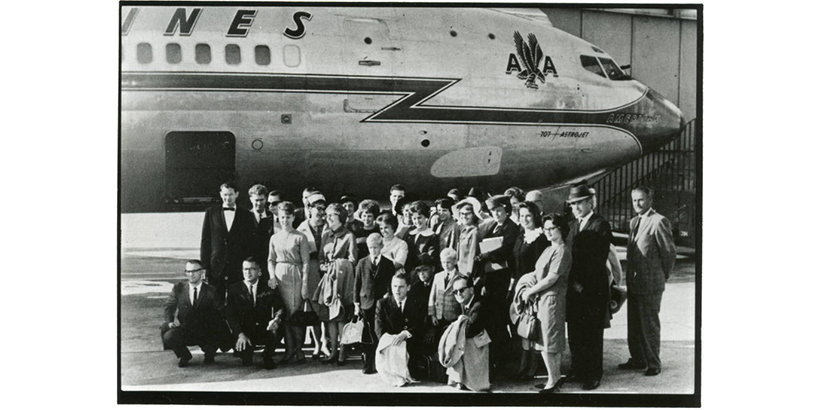 See More Heidelberg Photos and Stories in Pepperdine Yearbooks
Our Digital Collections also contains scans of past issues of the yearbook, which has taken on a few names throughout the years – The Promenade (1939-1970), iMprints (1973-1976), and Impressions (1977-2006). Alumni will delight in searching for Heidelberg photographs and stories, such as this gem we found in the 1988 edition of Impressions: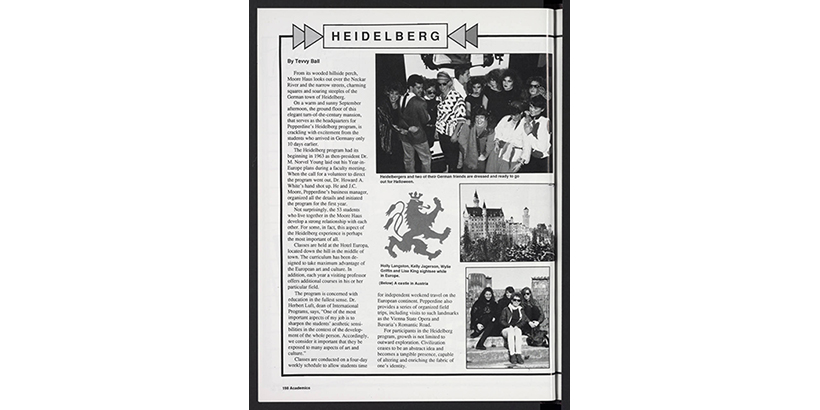 Review the Pepperdine University International Programs Records
For more in-depth research, alumni are invited to review the Pepperdine University International Programs Records. This collection consists of materials from Pepperdine's various international study programs, including Heidelberg. Items in the collection range from 1955 to 2011 and include printed materials such as correspondence, brochures, photographs, and slides. This collection is not digitized, so you need to come into Special Collections to search through the materials.
Peruse Thousands of Books on Germany
Looking beyond our Digital Collections, alumni can search through thousands of books in our print collections to learn more about Germany.

1Baird, W. David. Quest for Distinction: Pepperdine University in the 20th Century. Malibu, California: Pepperdine University Press, 2016. P. 145