Featured Resource: Pepperdine's OverDrive Curated Ebook Collections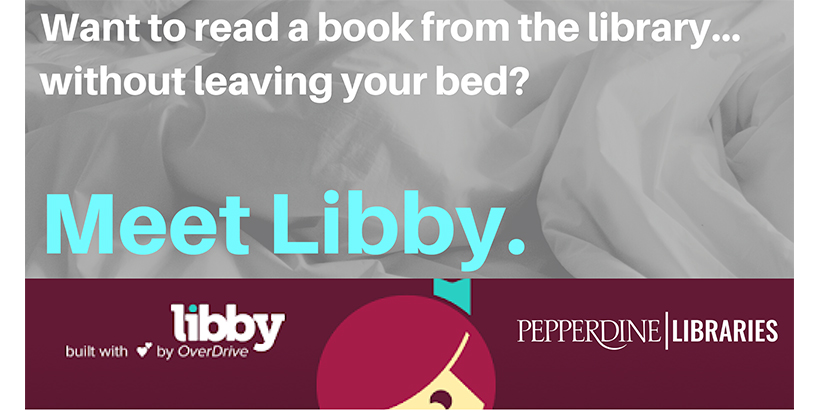 Pepperdine Library's OverDrive Collection is a new and growing collection of ebooks launched in April 2020 and curated to provide our current students, faculty, and staff with books on resiliency, spirituality, and travel-related titles in addition to classic works. Visit Pepperdine's OverDrive page to check out our Armchair Traveler collection of staff picks while we must stay at home for a selection of popular fiction and nonfiction titles recommended by our Pepperdine library staff. All of our OverDrive titles are also searchable in our library catalog.
Enjoy titles immediately online, download them for offline use, or send borrowed ebooks to a specific device. Titles in this collection may be downloaded to laptops, PCs, iPads, Android devices, Kindles, Nooks, and smartphones through a web browser or through the OverDrive or Libby apps. Please note that not all formats are available for all titles.
For more information on this and other ebooks available from the Pepperdine Libraries as well as to get help using this resource, please visit https://infoguides.pepperdine.edu/overdrive.
Start reading Overdrive books with your Pepperdine account.