Pepperdine Libraries Staff Picks: Ebooks for Summer Reading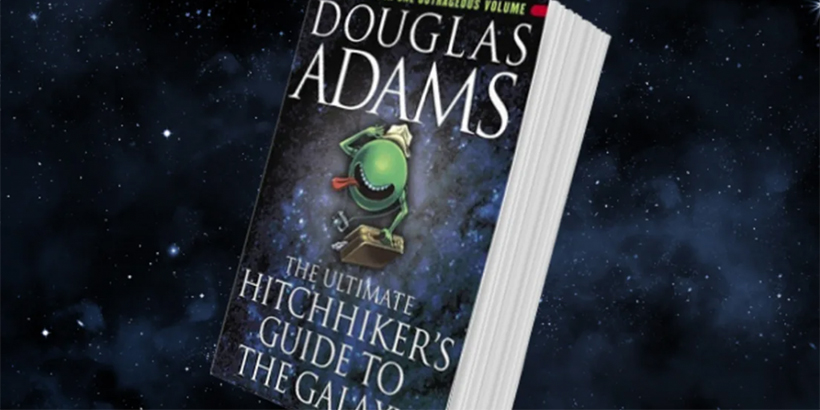 This Summer, Travel Through Time and Space Without Ever Leaving Your Favorite Reading Spot
Summer is nearly upon us and these strange times require us to stay where we are, we asked our staff in the Pepperdine Libraries to recommend titles for a curated collection in OverDrive. We are bringing a variety of rich travel experiences to you in the form of books you can read from the comfort of your favorite spot. We invite you to browse the complete title list we've selected in our Pepperdine OverDrive Armchair Traveler Collection as well as to explore our other curated collections within Pepperdine's OverDrive site. Get to know our library staff, learn more what they like to read, and find out why they've recommended the titles you'll find in our virtual book display. There's even a direct link to our catalog record for quick access to each title. Enjoy!
Pepperdine Libraries OverDrive Collection is a new and growing collection of eBooks launched in April 2020 and curated to provide our current students, faculty, and staff with books on resiliency, spirituality, and travel-related titles in addition to classic works. We've also created a guide to help you navigate Overdrive.


Jaimie Beth Colvin
I am a research instruction librarian at Payson Library and serve as the subject liaison for the Fine Arts, Theatre, Humanities, Women's Studies, Social Sciences, and Sociology departments at Seaver College.
Q: How would you describe your reading habits, Jaimie Beth?
A: I like to read topics I want to know more about, say I realize I want to understand economics, I find an econ book. Sometimes a book catches my eye and I think, "Wow, I didn't know I didn't know that and now I want to know." My bread and butter genres are history/biographies, historical fiction, and classics. I enjoy escaping so fantasy, sci-fi, and spies are my tickets to adventure. Agatha Christie is ALWAYS a solid choice if I want a fun story with colorful characters and murder. Sometimes I read what everyone else is reading like, "What is all the fuss about?" Or I'll learn that the movie or TV show I like is based on a book so I go to the sources and read the book(s). Also, I'm dyslexic so even though reading is difficult I don't let that stop me from enjoying stories; I live off of audiobooks.
Q: What books did you recommend for the Armchair Traveler selection and what made you like them?
A: Liar, Temptress, Soldier, Spy: Four Women Undercover in the Civil War by Karen Abbott. This non-fiction tale of four women's lives is artfully woven together like a novel so you forget it's not fiction. Each of these women conducted clandestine activities during the Civil War for both sides; some were motivated by adventure, others patriotism. The ladies' tactics varied, some disguised themselves as male soldiers while others wielded their femininity to enter locations without suspicion in order to gather intelligence for their causes. I was impressed with how many times the women were able to talk their way out of being caught "red-handed" and even make demands of the men who caught them by insisting they receive the respect a lady deserves.
The Rosie Project by Graeme C. Simsion. This author is so skilled; he's able to simultaneously tell two stories. Everything is written from the perspective of the main character who is on the spectrum. He has trouble reading people and this is his impetus for creating an efficient formula/survey to find a wife, since dating is a difficult mess of misread social cues. The story is told through Tillman's perspective and the reader experiences his thought process and confusion while at the same time is also aware of the story that Tillman is missing. This clever use of a naive narrator takes all the fun and hijinks of traditional romantic comedy and ramps it up, making for a fun summer read.


Lauren Haberstock
I am the librarian at the Drescher Graduate Campus, where I work with the Graziadio Business School, the School of Public Policy, and the Graduate School of Education and Psychology.
Q: What do you enjoy reading, Lauren?
A: My reading interests span many genres, however I often find myself reading books from new or untold perspectives, with themes of social justice or nature, and philosophical bents. My first great loves in literature were Leo Tolstoy (War and Peace remains one of my favorite novels) and Louisa May Alcott's Little Women. Recently, I read the book Unseen City by Nathanael Johnson and it has forever changed the way I walk around my neighborhood.
Q: What books did you recommend for the Armchair Traveler collection and what made you pick them?
A: The Elegance of the Hedgehog by Muriel Barbery. I found myself transported to an apartment building in Paris where I met Renée, the unassuming concierge of the building. Immediately, I felt drawn to Renée, and it is not just because she named her cat after Tolstoy. Renée finds herself in a world defined by class and with grand assumptions predefined of who she is and who she ought to be based upon her social standing. Seemingly resigned to her place, Renée makes a game of fitting into the premade mold presented to her. It is not until she meets a kindred spirit that Renée is free to express her deepest thoughts and desires out loud. Told from multiple perspectives, a cadre of characters, connected only by the building, walk across the pages of this book, as the main cast of this tale philosophize on the human experience and what it means to live a meaningful life. There is another book by Muriel Barbery, Gourmet Rhapsody, that explores another storyline of a character introduced in The Elegance of the Hedgehog. If you love food and its power to evoke memory, you will enjoy this one as well!
The Space Trilogy by C.S. Lewis. C.S. Lewis remains one of my favorite authors. Out of the Silent Planet, the first book in the Space Trilogy, was my first foray into Lewis' work beyond the Chronicles of Narnia as a middle schooler. Dr. Ransom, the protagonist, who plays an important role in all three books, explores the worlds beyond our own and meets different types of creatures, each with a unique perspective on life, that lead him to expand his consideration of the universe and spirituality. Out of the Silent Planet sees Ransom's first foray out of the earth's atmosphere while Perelandra sees him bear witness to the dawning of life on another planet. That Hideous Strength brings together the themes explored throughout the trilogy as another character takes a leading role. I admit, I am not the most avid science fiction reader, but I found myself compelled and inspired by these plotlines that took me to other worlds. If you love C.S. Lewis, I would also recommend his book Till We Have Faces, a retelling of the myth of Cupid and Psyche.
On Trails by Robert Moor. I am an avid hiker, having my late father to thank for instilling this lifelong love in me. In this book, Robert Moor encouraged me to expand my view of what constitutes a trail and why we find ourselves following them. As someone who both loves bushwacking where it is safe and possible to do so as well as walking on well-established trails while imagining the many feet that trod it before mine, I found this book nourishing to my soul. The logic and philosophy of trails becomes a conduit to a rumination on our connection with the world around us, what compels us to stay and what compels us to go.


Kelsey Knox
I am the archivist for Pepperdine Libraries Special Collections and University Archives.
Q: What kind of books are you drawn to, Kelsey?
A: I enjoy reading a mix of fiction and non-fiction, especially memoirs. I work with our archival collections, which are often centered around the life of a particular person.
Q: What book would you recommend to our readers?
A: Lunch in Paris by Elizabeth Bard is a wonderful memoir about an American woman who ends up moving to Paris and learns about the French lifestyle through the lens of food. It includes many, many wonderful recipes that will both satisfy you and make you truly appreciate food in a new light.


Erin McAllister
I am a research and reference librarian at Payson Library.
Q: What type of books do you enjoy reading, Erin?
A: I like to read fantasy books.
Q: What titles have you recommended for the Armchair Traveler collection?
A: The Night Circus by Erin Morgenstern. I chose this book because every time I read it, I feel like I'm completely caught up in the world that the book creates. The author is very descriptive in her writing, and makes the circus and the characters feel very real. The book is essentially about a duel between two wizards, Marco and Celia, as they compete in creating a magical circus. But as they fall in love the circus becomes a collaboration, and eventually they have to figure out how to escape the duel entirely before one has to kill the other.
Around the World in 80 Days by Jules Verne. This book is an absolute classic, and what's better than reading about a world-wide trip when we have to stay at home? Around the World in 80 Days takes place in 1872, and tells the story of proper British gentleman Phineas Fogg, who wagers half his fortune that it is possible to travel around the world in 80 days. With his butler Passepartout in tow, Fogg sets out for his carefully scheduled journey, and tries to keep to time despite all the misadventures and unforeseen circumstances on the way.


Melissa Nykanen
As the Associate University Librarian for Special Collections and University Archives, I oversee the management of our rare books and historic archival collections.
Q: Do you have a favorite kind of book, Melissa?
A: I like to read a mix of genres, but especially enjoy literary fiction and memoirs.
Q: What titles would you recommend to our readers?
A: Where'd You Go, Bernadette by Maria Semple. This is a light, feel-good read, perfect for summer (and quarantine!) reading. Bernadette is a disillusioned Seattleite who vanishes just before a family trip to Antarctica, planned by her 15-year-old daughter Bee. Bee has to try to find her mother, using clues left behind in documents and correspondence. The setting plays a prominent role in this novel, so if you are dreaming of trips to Seattle (or Antarctica!), this makes an especially great read.
People of the Book by Geraldine Brooks. A former Special Collections Book Club pick, this book traces a single manuscript through time and place from its origins in Seville in 1480 to its conservation in the 1990s. In each stopover, we learn about new people and places, and the challenges they face. Through it all, the Jewish Haggadah manuscript survives, ultimately preserved with evidence of its remarkable journey in its pages, waiting to be discovered by rare books conservator Hanna Heath.


David Randall
I work in the Payson Library as the Collections Maintenance Specialist.
Q: What kinds of books do you enjoy reading, David?
A: I am a fan of fantasy, history, horror & travel.
Q: Can you tell us about the books you recommended for the Armchair Traveler collection?
A: I recommended Blood River: The Terrifying Journey through the World's Most Dangerous Country because it was one of my favorite reading experiences last year. Tim Butcher tells of his somewhat insane idea to journey through modern day Congo and down the Congo river in a manner similar to Victorian era explorers such as Henry Morton Stanley. What we get is a fascinating blend of extreme traveling, history and more current events. Traveling in the Congo never seems to have been super easy and Tim's story frequently reminds readers that life for just about everyone living in the Congo isn't easy either, but there seem to be no clear solutions either. It is definitely worth a read if you are looking for a more harrowing armchair travel experience. Sometimes it is better to let others explore a difficult region when it isn't feasible or advisable for an average person to make the attempt. The reports back are still very much worth taking the time to read.
To Timbuktu for a Haircut by Rick Antonson was my other choice and I selected this book basically for the whimsical title. Timbuktu, once known as a major trading point and scholarship hub, is a city rarely visited by outsiders these days. To Timbuktu for a Haircut is a fairly easy going modern travel narrative mostly taking place in Mali, West Africa as author, Rick Antonson, inspired by a phrase his father used to tell him as a boy, decides to make his way to Timbuktu for a haircut. Mixed in throughout the journey are interesting stories of famous explorers that visited Timbuktu and how their writing helped foster the mythical quality Timbuktu holds among ambitious modern travelers and armchair travelers alike interested in seeing and/or learning about this classic African city for themselves.


Dana Robinson
I have had many positions at the Pepperdine Libraries. I interact with students and faculty on a daily basis and I enjoy helping students and faculty and asking questions. I always try to meet their needs. I like to be the YES person within reason, of course. I'm looking forward to going back to work on-site and seeing everyone that I dearly miss, when it is safe to do so. I truly love what I do!
Q: Can you tell us about your reading habits, Dana?
A: I like to read mostly nonfiction, because it's based on true events, but fiction is good too!
Q: Can you tell us a little about the book you recommended for the Armchair Traveler?
A: I selected My Gentle Barn: Creating a Sanctuary Where Animals Heal and Children Learn to Hope by Ellie Laks because it is a very heartwarming read and also for the love of animals. The author's dream came true. This is a story about a family and about overcoming challenges and addiction while rescuing animals, helping and healing them. Every animal has a story and this book emphasizes that all living beings deserve kindness.
If you love animals this book is for you! I visited the Gentle Barn in Santa Clarita CA. It was a great experience and I will visit again. Take a look at their website, gentlebarn.org. Also, I have met Ellie Laks and she is amazing!


Jeremy Whitt
In the library I work as Head of Collection Development and Assessment and serve as the library liaison to the Religion and Philosophy Division. My work primarily focuses on managing and evaluating our print and electronic collections, including overseeing our journal and database subscriptions. I also serve as the library liaison to the Religion and Philosophy Division and provide research support to faculty and students.
Q: What type of books do you enjoy reading, Jeremy?
A: I like to read non-fiction (genres such as history, music history, biography, and film) and fiction. Some of my favorite authors are Robert Caro, Joan Didion, and John Le Carre.
Q: Can you tell us about the book you recommended for the Armchair Traveler?
A: The Ultimate Hitchhiker's Guide to the Galaxy: Five Novels in One Outrageous Volume by Douglas Adams. This comedic series is funny, zany, satirical, and provides a great escape. It's a sci-fi classic. It also provides some fitting advice for our current times: "DON'T PANIC!" The series begins with the story of Arthur Dent, who survives after Earth is destroyed by a construction fleet building a hyperspace bypass. Arthur Dent joins Ford Prefect on a journey throughout the galaxy, meeting several memorable characters along the way.