Pepperdine Libraries Acquires Personal Archive of Judge John J. Merrick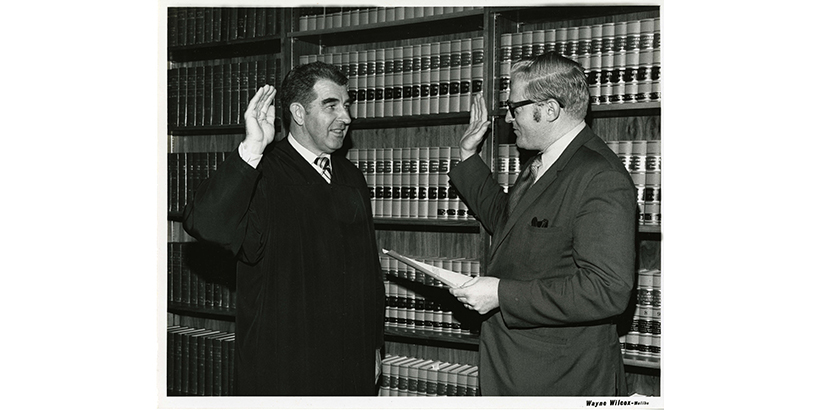 Pepperdine Libraries is pleased to announce the addition of the personal archive of Judge John J. Merrick to the Boone Special Collections and University Archives, located at Payson Library, the flagship library on the Malibu campus. Judge Merrick's son, Brian Merrick, donated the items -- a collection of photographs, documents, and other personal ephemera -- to make them available for researchers interested in his father's life and to preserve his legacy for generations to come.
Judge Merrick spent much of his career in public service. After serving during WWII, he attended law school and then operated a law practice. In 1964, he ran for an open judicial seat in Malibu/Calabasas, a position he held until he retired in 1986. When not hearing cases, Merrick was devoted to preserving Malibu history. He served as president of the Malibu Historical Society, and he even led the effort to preserve the historic Adamson House. He passed away in 2012 at the age of 93.
The recently donated collection includes a patch from the tank destroyer unit he served in during WWII, handwritten letters, and photographs from his personal and professional life, including pictures of him at the Adamson House and his judicial swearing-in ceremony.
"The collection contains items from every Malibu organization Judge Merrick supported. Viewed together, they clearly show his profound love for the city," said Mark Roosa, Pepperdine's Dean of Libraries.
Pepperdine University has a special connection to Judge Merrick: He taught law classes on the Malibu campus; he founded a scholarship to support law students interested in public service; he helped establish Crest Associates, a community support group for the University.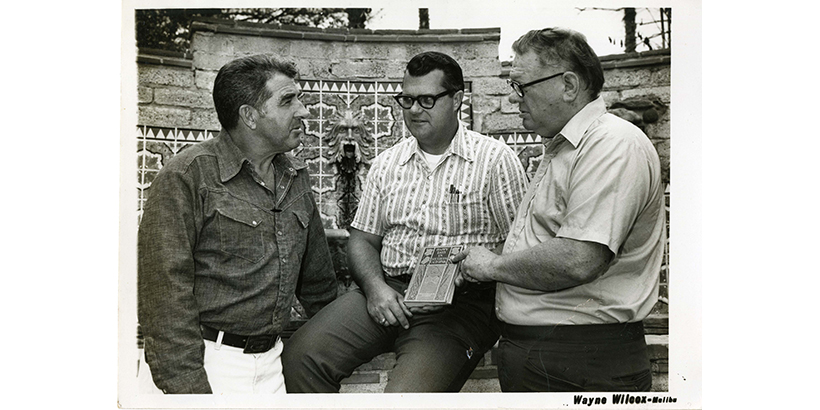 About Pepperdine Libraries
Inspired by the University's mission, Pepperdine Libraries serve our learning community by facilitating exploration, discovery, and creativity through personalized service at our campus locations in Southern California, Washington, D.C. and abroad and through rich computer-based resources. Pepperdine students, faculty and staff have access to more than 1.4 million items via our catalog and 3 billion items via interlibrary loan. Our community also has access to more than 100 electronic databases featuring 65,000 journals, more than 500,000 ebooks and thousands of papers in Digital Commons, our institutional repository for Pepperdine scholarship. Anyone from anywhere in the world doing primary source research can search more than 40,000 items -- including photographs, documents, films and recordings -- in our Digital Collections. Boone Special Collections and University Archives, located in our flagship Payson Library, provides access to historical primary source artifacts. Payson is also home to the Genesis Lab makerspace, an exhibit gallery and a multipurpose presentation room displaying a collection of historic surfboards. To stay updated, sign up for email newsletters and follow Pepperdine Libraries on ​Instagram, Twitter and Facebook.