Phung Huynh: Donut (W)hole

May 2–September 10, 2023
Pepperdine Libraries is honored to present an exhibition featuring L.A.-based artist Phung Huynh. Inspired by her experience as a refugee of Cambodian and Chinese descent from Vietnam, Huynh makes serigraphs of and on donut boxes—their hallmark pink packaging having near legendary roots in the Cambodian American (Khmerican) donut ecosystem.
Each of her prints is meant to be a sensitive portrayal of a unique personal story, exploring such themes as immigration and assimilation, warfare and genocide, and commitment to the family unit. The body of work is also a celebration of the "Donut Kids," first- and second-generation Khmericans who grew up in their family's donut shop. These establishments represent a cultural space where refugees and immigrants reshape their lives in the process of negotiating, assimilating, and becoming American.


---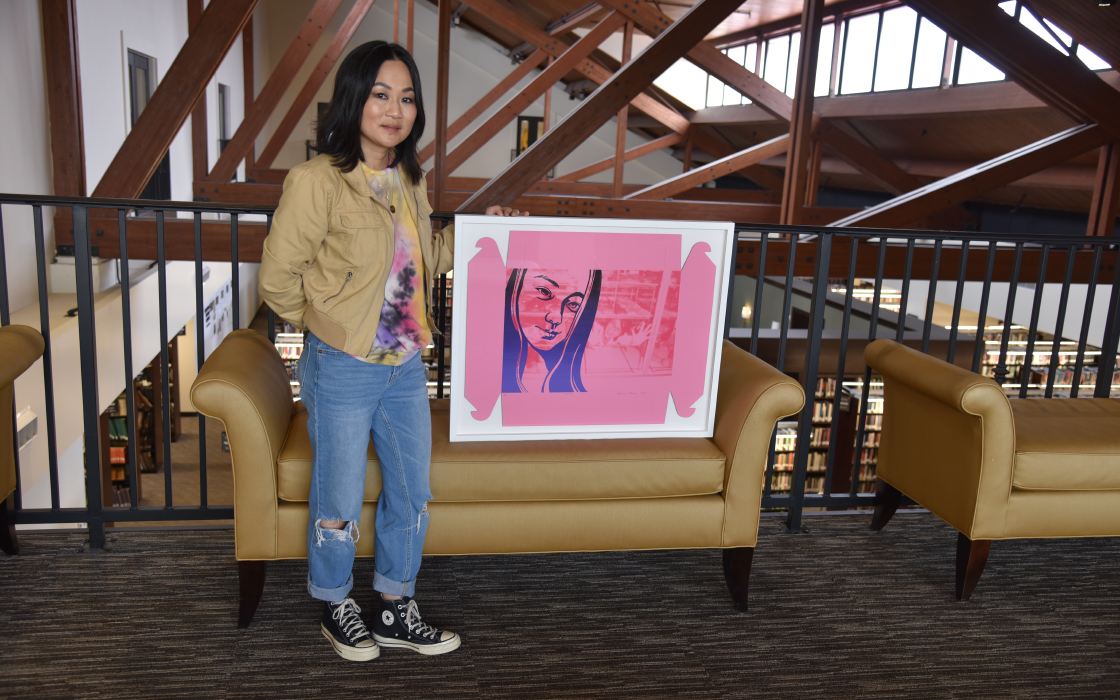 JOIN US FOR THIS ASSOCIATED EVENT
Panel Conversation with Phung Huynh and Special Guests
Thursday, September 7, 3–4 PM
Payson Library, Surfboard Room
As part of the exhibition, Pepperdine Libraries is pleased to host a panel discussion with Phung Huynh and special guests, including a couple of the "Donut Kids" featured in her work. The panel is moderated by Tuan Hoang, Blanche E. Seaver professor of humanities and teacher education and associate professor of great books. The full list of panelists will be announced soon. The panel discussion will be followed by a reception and viewing of the exhibition at 4 PM. Refreshments, including donuts, will be served.