Anderson Collection Offers Snapshot of Malibu Lakeside Community
The Special Collections team has made significant progress in making historical resources available digitally for researchers, faculty, and students. The most recent archival collection to be made accessible is the Annette and Doris Anderson Family Photographs. This wonderful collection of photographs provides insight into what life was like in the Malibu Lakeside community from the 1930s to the 1960s. The collection was donated by Patty Broussard, daughter of Annette Anderson, and Wendy Cates, niece of Annette Anderson. Images were scanned by Brian Rooney, a regular in the Boone Special Collections and University Archives.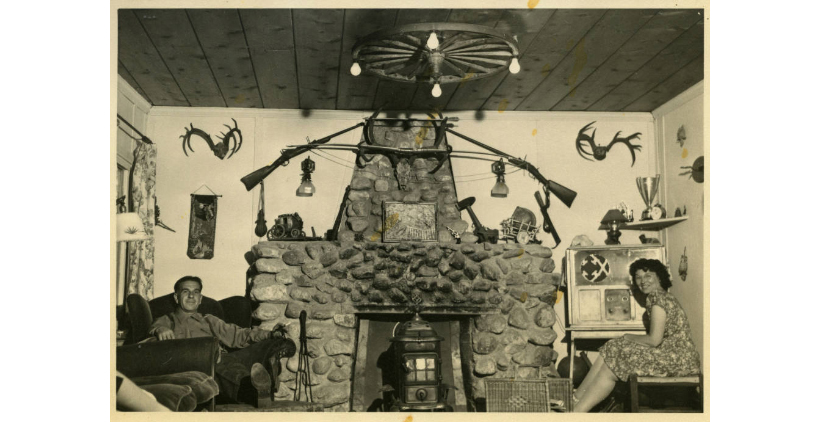 From 1929 to 1976, the Anderson family resided in the Malibu Lakeside community, tucked away in the Santa Monica Mountains. Milton and Doris Anderson (pictured above) built their weekend cabin, which they named "Sleepy Hollow," in the early 1930s. The couple had two daughters, Annette and Doris, pictured below feeding a fawn (Annette is second from left and Doris is third from left).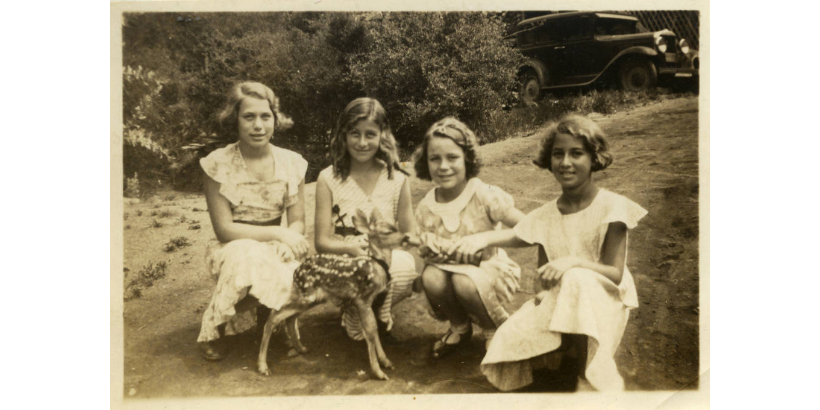 As I reviewed the collection, it became clear that the Anderson Family enjoyed their life in Malibu Lakeside. They would spend time swimming in the clubhouse pool with family and friends, horseback riding at Seminole Hot Springs, and visiting Lake Enchanto. This amusement park was known for its swimming pool, which at the time was the largest in the Western United States and could hold 3,000 swimmers. Lake Enchanto also had a rocket ride, car ride, Ferris wheel, Merry-go-round, and amphitheater. The main feature was the quarter-mile-long lake which featured boat and canoe rentals. Milton Anderson was also an avid tennis player; he won the Malibu Lakeside Perpetual Tennis Trophy every year for an entire decade.
Overall, this collection provides excellent insight into what life was like in the Malibu Lakeside community for several decades. If you have any interest in Malibu history, this is a fantastic collection to peruse through. You can also check out the Anderson Collection archival finding aid on the Online Archives of California or search other collections within Pepperdine University Libraries Digital Collections.