Black History Month Faculty Recommendations
Black History Month evolved from Negro History Week, which was first organized in February 1926 by historian Carter G. Woodson to create and popularize knowledge about the Black past. Woodson was the founder of the Association for the Study of African American Life and History and was one of the first scholars to study African American history. He chose February because many in the Black community celebrated the birthdays of Abraham Lincoln and Frederick Douglass in that month. Woodson planned to transition from celebrating these two figures to celebrating the achievements of African Americans.
Along with the study of Black history, the study of literature by African American authors showcases the achievements of the Black community. I reached out to several faculty members at Seaver College for their book recommendations, and their suggestions are below.
Leslie Kreiner Wilson, Director of the MFA Program in Screenwriting and Associate Professor of Creative Writing and Film, offers these two much-studied novels as suggestions for reading this month: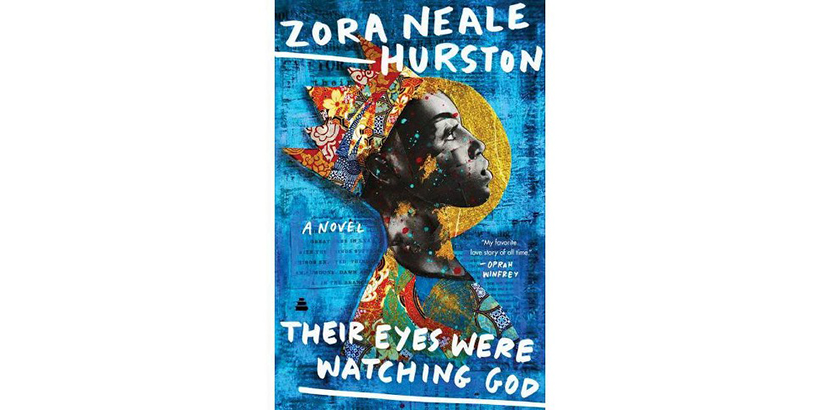 Their Eyes Were Watching God by Zora Neale Hurston
"One of the most important works of twentieth-century American literature, Zora Neale Hurston's beloved 1937 classic, Their Eyes Were Watching God, is an enduring Southern love story sparkling with wit, beauty, and heartfelt wisdom. Told in the captivating voice of a woman who refuses to live in sorrow, bitterness, fear, or foolish romantic dreams, it is the story of fair-skinned, fiercely independent Janie Crawford, and her evolving selfhood through three marriages and a life marked by poverty, trials, and purpose."
-From the back cover of the 75th anniversary edition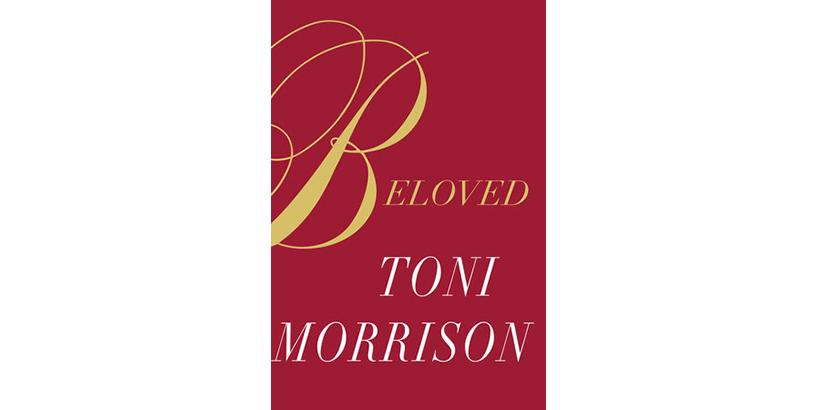 Beloved by Toni Morrison
"Staring unflinchingly into the abyss of slavery, this spellbinding novel transforms history into a story as powerful as Exodus and as intimate as a lullaby. Sethe, its protagonist, was born a slave and escaped to Ohio, but eighteen years later she is still not free. She has too many memories of Sweet Home, the beautiful farm where so many hideous things happened. And Sethe's new home is haunted by the ghost of her baby, who died nameless and whose tombstone is engraved with a single word: Beloved."
-Publisher's description
Joi Carr, Professor of English and Film, who, among many activities and positions, serves as Director of the Multicultural Theatre Project, suggests choosing from among the 95 books listed on the Schomburg Center Black Liberation Reading List. The Schomburg Center for Research in Black Culture, a research branch of the New York Public Library, collects, preserves, and provides access to materials documenting black life in America and worldwide.
Elizabeth Yomantas, Assistant Professor of Teaching, recommends: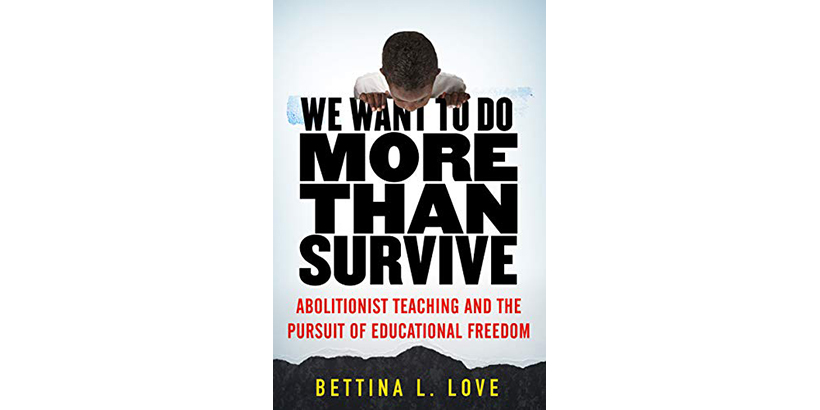 We Want to Do More Than Survive: Abolitionist Teaching and the Pursuit of Educational Freedom by Bettina L. Love
"Drawing on personal stories, research, and historical events, an esteemed educator offers a vision of educational justice inspired by the rebellious spirit and methods of abolitionists. Drawing on her life's work of teaching and researching in urban schools, Bettina Love persuasively argues that educators must teach students about racial violence, oppression, and how to make sustainable change in their communities through radical civic initiatives and movements. She argues that the US educational system is maintained by and profits from the suffering of children of color. Instead of trying to repair a flawed system, educational reformers offer survival tactics in the forms of test-taking skills, acronyms, grit labs, and character education, which Love calls the educational survival complex."
-Publisher's description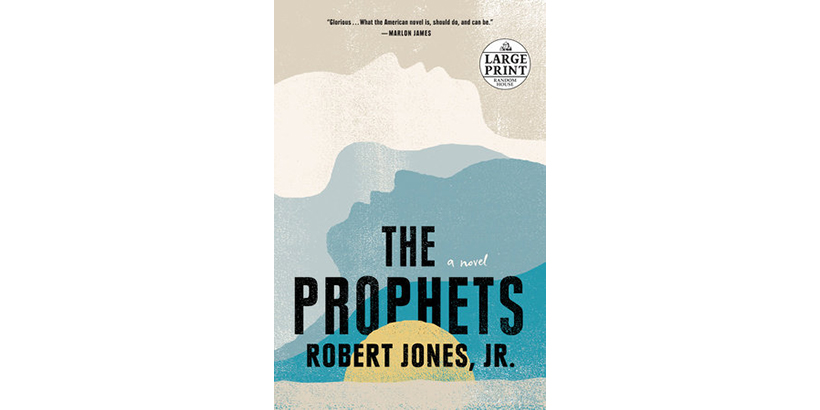 Although she hasn't read it yet, Elizabeth is intrigued by the novel The Prophets by Robert Jones, Jr., which was just published last month.
"With this epic novel, Jones, who is known for his blogging and Twitter presence as Son of Baldwin, marks his entry into the literary arena....The greatest gift of this novel is its efforts to render emotional interiority to enslaved people who are too often depicted either as vessels for sadistic violence or as noble, superhuman warriors for liberation.... Jones's debut novel is an important contribution to American letters, Black queer studies and the present moment's profound reckoning with the legacy of America's racialized violence."
-The Washington Post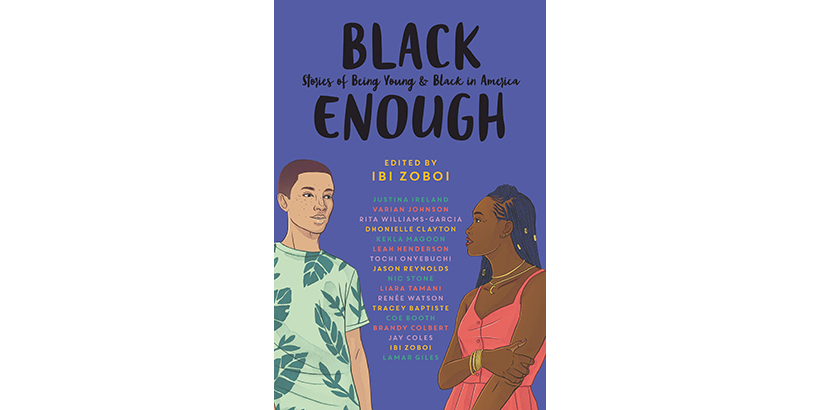 For younger readers, Elizabeth suggests the young adult book Black Enough: Stories of Being Young & Black in America. This collection of short stories focuses on the experience of black teenagers and emphasizes that one person's experiences, reality, and personal identity are vastly different than those of others.
For the youngest readers, Ezra Jack Keats' picture book, The Snowy Day, was among the first to have an African American protagonist. The book won a Caldecott Medal and is number one on the New York Public Library's list of 10 Most Checked-out Books.
If you are interested in researching Black history from home, you could start with ProQuest's Black Freedom Struggle in the Unites States, an open access collection of primary resources. If you want local history, browse the digitized Los Angeles Sentinel, newly acquired by Pepperdine Libraries. If you are interested in what Pepperdine graduates have written in their dissertations and theses, try a search of Black history in Pepperdine Libraries' Digital Commons.