Dissertation on #BlackLivesMatter Leads in Downloads Last Month
Pepperdine Libraries is proud to provide access and promote our community's contributions to the scholarly record. Pepperdine Digital Commons, a service of Pepperdine University Libraries, is a digital repository and publication platform designed to collect, preserve, and make accessible the academic output of Pepperdine faculty, students, staff, and affiliates. This past month, the dissertation "#BlackLivesMatter: a mixed methods exploratory study of Tweets and individuals participating in the Black Lives Matter movement" by Pepperdine GSEP EdD '19 student Jesusa Fortunata Jackson received the most downloads in Digital Commons.
Graduate theses and dissertations are a new addition to the repository. This spring, the Pepperdine Libraries completed a significant migration project that we knew would have a positive impact on the discovery, accessibility, and global reach of our graduate students' scholarly output. By transferring all our existing students' electronic theses and dissertations (ETDs) out of the libraries CONTENTdm platform and into Digital Commons, we made them easier to find. Pepperdine Digital Commons is search engine optimized and now all of our ETDs are indexed for discovery in Google, Google Scholar, and other major search engines. As predicted, there has been increased visibility of our graduate students' theses and dissertations.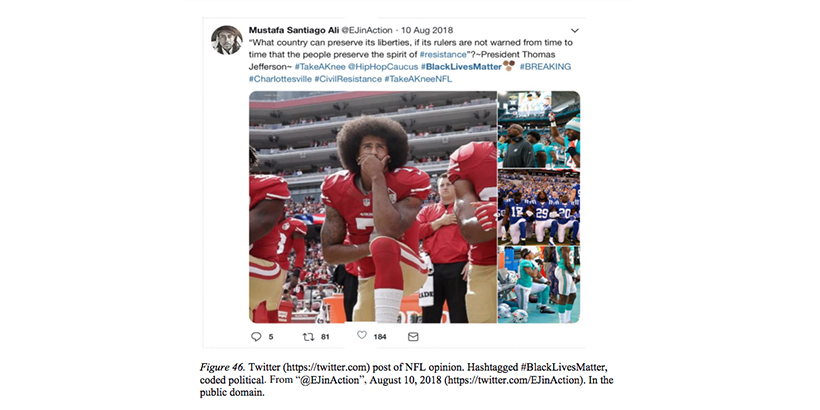 Dr. Jesusa Jackson's dissertation is reaching a wide audience. Since her work was transferred from the CONTENTdm platform to the Digital Commons site in February 2020, it has been downloaded over 1,800 times. Not only has her dissertation received the most downloads of any work in Pepperdine's institutional repository during the past month, it is among Pepperdine Digital Commons Top 10 Most Popular Papers list. Ranking for this list is determined by the average number of full-text downloads per day since the work was published on the Digital Commons platform this spring.
Pepperdine Libraries is proud of our student and faculty contributions to the scholarly record. Our librarians are delighted to see that pivoting to the Digital Commons platform for our electronic theses and dissertations has enabled us to attract a wider audience of readers to Pepperdine student work. Congratulations Dr. Jackson on seeing your dissertation lead this month's downloads!
Dr. Jesusa Jackson received her EdD in Educational Technology from Pepperdine's Graduate School of Education and Psychology in 2019 and her advisor was Kay Davis, EdD.