West LA Library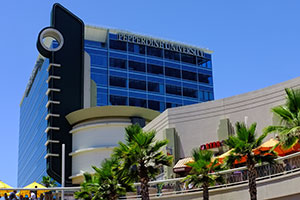 West LA Library
Phone: 310.568.5685
Address:
Howard Hughes Center
6100 Center Drive
Los Angeles, CA 90045
COVID-19 Update: Pepperdine Libraries is excited to support students, faculty, and staff as we adapt to this online semester. Although our library buildings are closed, we have numerous online services available for teaching and learning remotely. If there is anything we can do to make your fall semester a more positive experience, don't hesitate to contact a librarian through online chat.
Today's Hours
West LA Directory